Nelly Cootalot Spoonbeaks Ahoy Review
Nelly Cootalot saves the Spoonbeaks of Meath Island while flooding it with enough gags to float her pirate ship
Category: Reviews
Written by: Erik Parkin on May 26, 2019
Developed by: Allastair Beckett-Smith, Application Systems Heildelberg
Published by: Application Systems Heidelberg
Release Date: May 22, 2019
Genre: Point-and-Click Comedy Adventure
Platform: Windows, Mac OS/X, SteamOS + Linux
The heart of a great adventure game is a good story. Everything else; graphics, dialog, sound and puzzles must support the story seamlessly. Nelly Cootalot Spoonbeaks Ahoy, a prequel1 to Nelly Cootalot and the Fowl Fleet, applies this dictum very well. The whimsical story reminds me of something a child might dream up after an epic sleepover with friends. Nelly Cootalot, a little girl who longs to be a respected pirate, is sleeping when she is called by her spectral mentor, Captain Bloodbeard, to take up the title of, "Defender of all creatures sweet and defenseless." She must rescue Spoonbeaks, birds which make their home on Meath Island, from the infamous Baron Widebeard. Nelly believes this is a worthwhile reason to interrupt her "sleepy-time" and readily accepts her quest.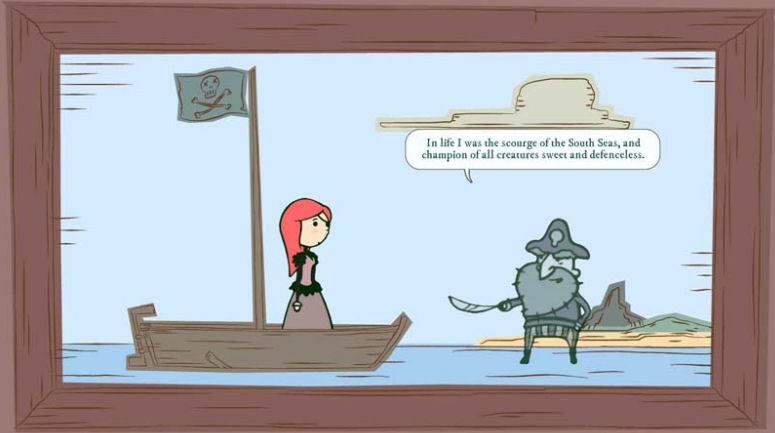 The simply-drawn graphics do a commendable job of reinforcing the amusing nature of Nelly's adventure. They were the hook that drew me into the dreamlike aesthetics of this game. Their cartoonish nature served as the perfect pedestal upon which to balance the comical puzzles I had to solve to complete the game. I encountered my favorite puzzle during the penultimate scene of the game when I had to incapacitate a zombie-monkey by shooting him with a magic orange via a makeshift steam cannon. Behold my triumph!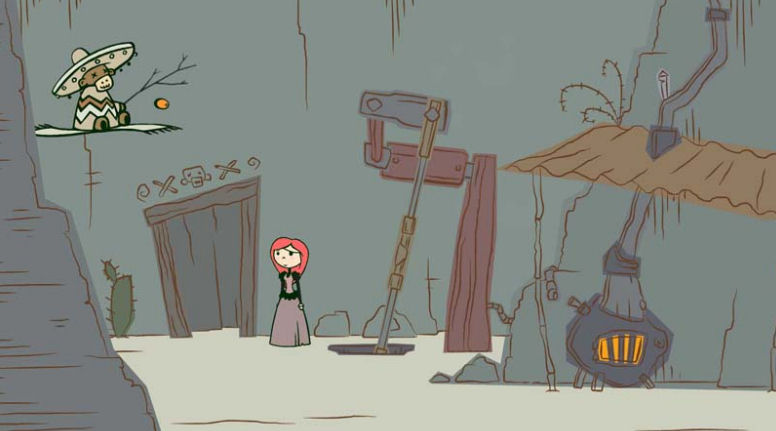 Not every challenge is an easy victory. My least favorite puzzle took place near the beginning of the game. I had to decode a message so that I could gain an item to progress. It took me four hours to complete this puzzle even with help from the internet. Gaze upon the enemy, dear reader, and fear not! Gird thyself with the wisdom of Google and ye shall be victorious!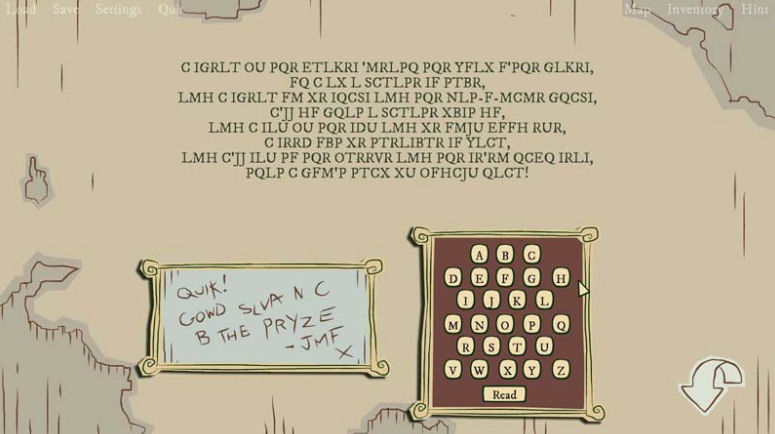 Aside from that head-pounding puzzle, this game did not have many rough patches. The only noteworthy one I found was that it was very difficult for me to differentiate inventory items from the background. It was hard to know I could pick up items. The hint button helped with that. I wish I'd discovered it sooner.
Spoonbeaks Ahoy is a worthy prequel to Nelly Cootalot and The Fowl Fleet. I enjoyed it. I think young children will be able to relate to Nelly and understand her adventure very easily, aside from the pirate oath puzzle. This game is ideal for children and their parents to play together.
Grade B
+ It's funny

+ Amusing voice acting and dialog

+ Clear objectives

+ Third-person perspective

+ Nice backgrounds that reinforce the story

+ Neat puzzles, although the pirate oath puzzle is very difficult

– Hard to know where to click on hotspots, especially when picking up items. That's why I chose to give the game a "B."
Trailer:

System Requirements

MINIMUM Windows:
OS: Windows Vista, Windows 7, Windows 8, Windows 10
Processor: 700 MHz
Memory: 64 MB RAM
DirectX: Version 5.2
Storage: 1500 MB available space
Sound Card: All DirectX-compatible sound cards
MINIMUM Mac:
OS: MacOS X 10.8+
Processor: 700 MHz
Memory: 64 MB RAM
Storage: 1500 MB available space
MINIMUM Linux:
OS: Ubuntu 16.04+, SteamOS+
Processor: 700 MHz
Memory: 64 MB RAM
Storage: 1500 MB available space
______________________________________________________________________
1From the developer: Nelly Cootalot: Spoonbeaks Ahoy! was originally released by Alasdair Beckett-King hundreds of years ago in 2007. The game started out as a birthday present for his girlfriend and got wildly out of hand. In 2016, he even made another Nelly game called Nelly Cootalot: The Fowl Fleet. The HD remastering of Spoonbeaks Ahoy! brings the original game back to life, with a streamlined interface and loads more pixels and voice over (!) for the first time.
A full list of improvements may be found on the Steam page.