Lose Yourself in Aeon of Sands Starting Dec 4th
According to developer Two Bits Kid, this is a "Choose Your Own Adventure featuring Dungeon Crawling"
Aeon of Sands – The Trail is a "retro low fantasy" RPG that's been in developmet six-and-a-half years. It tells the story of a nap-loving, likeable slacker named Setrani. One minute, he's in his cozy home, and the next, he's in a hostile desert full of hidden traps. So, now what?
You're free to choose a path for Setrani. It's a big desert. Head towards a destination or just stumble around. It's up to you.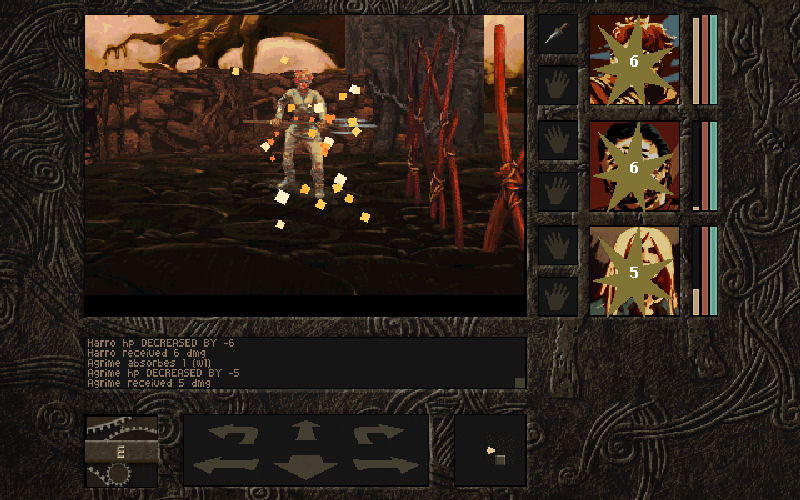 Find yourself in new situations based on decisions you make. New areas will open for exploration and others will close; characters you meet can become friends or foes.
Aeon of Sands features 20 locations and over 60 mazes and dungeons. And real-time combat.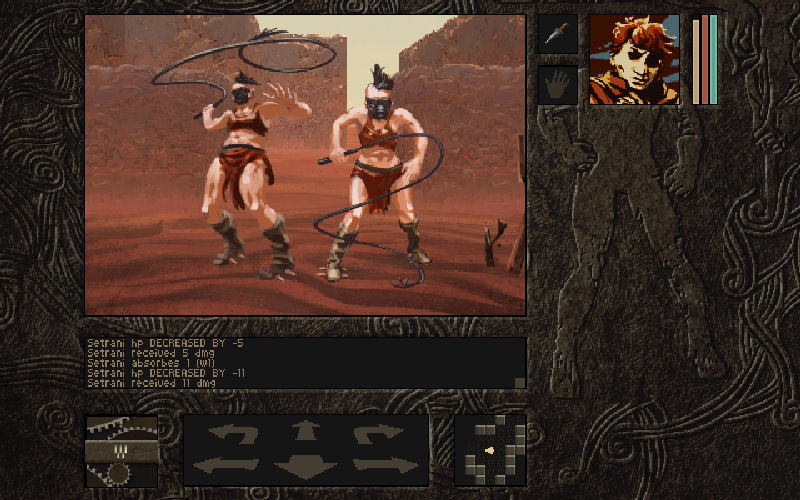 Environments are 2.5D and hand-drawn.There are multiple endings. This, coupled with the game's non-linearity, makes for great replay value. It's actually impossible to see everything the game has to offer in just one playthrough.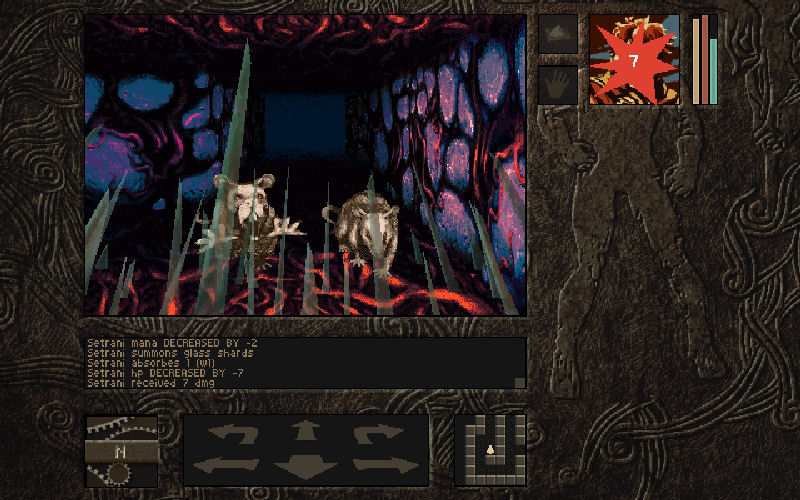 I've been unable to discover too many specifics about the game's story. The closest I've some is from an interview with the developers on Indie Retro News  (presented as published):
The game has a rich story to explore; that happens in the dialogues' cutscenes when you advance in the game. Your choices during these cutscenes influence mainly four things:
the mazes, which might be accessed, which might not, and what different handcrafted content they have;
the possible addition of new party members;
the overall personality of the main character, providing the basis for the end of the game, of which there are three;
the knowledge of the player about the answer to the question: what's really going on?
Choices depend on each other; also earlier choices can influence the game much later than expected.
Then there are some random encounters, which might happen during travels.
There are no traditional side-quests: there is our protagonist, Setrani, a lowly clerk of the city of Pantella, and his wanderings in the desert, unwillingly chasing something hidden in the land, and chased by a lot of things and people who want usually to kill him, eat him, and sometimes, worse, use him.
We give you three examples of the above, without spoiling you anything:
You can stumble into a treasure hunt in the middle of the sands, provided you have the right item;
having a specific character in a specific situation and making it doing something odd in your place, opens up a chain of events with far reaching consequences; you might find that an very odd object that you acquired early on opens an unexpected optional path.
All of the dialogue cutscenes are accompanied by hand-drawn illustrations: there are about 80,000 words of dialogue, and more than 240 illustrations.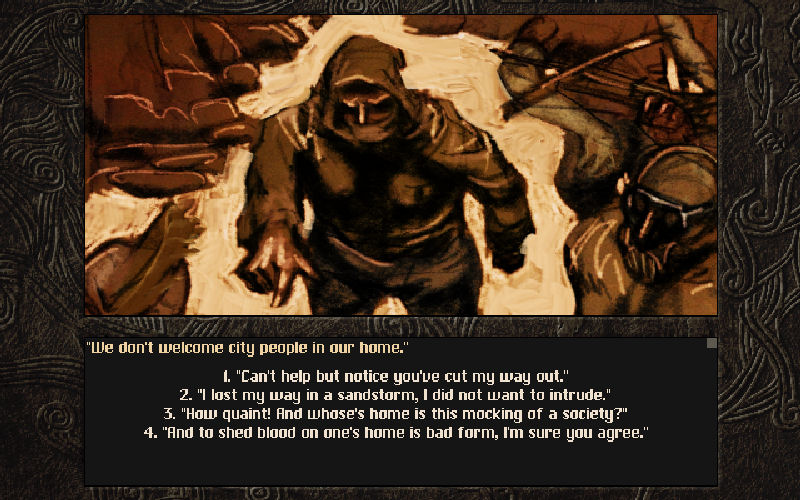 Aeon of Sands – The Trail is to be released December 4, 2018 for Windows and Mac on Steam.