Cerynitii: A Calm, Soothing Adventure for Windows
Inspired by Games such as Myst, Quern and The Witness
I don't know about you, but I can certainly use all the soothing I can get these days. And from the looks of it, Cerynitii will fill that bill nicely. Just watching the trailers made me feel calm. There is no music, but along with the visuals, the ambient sounds are terrific.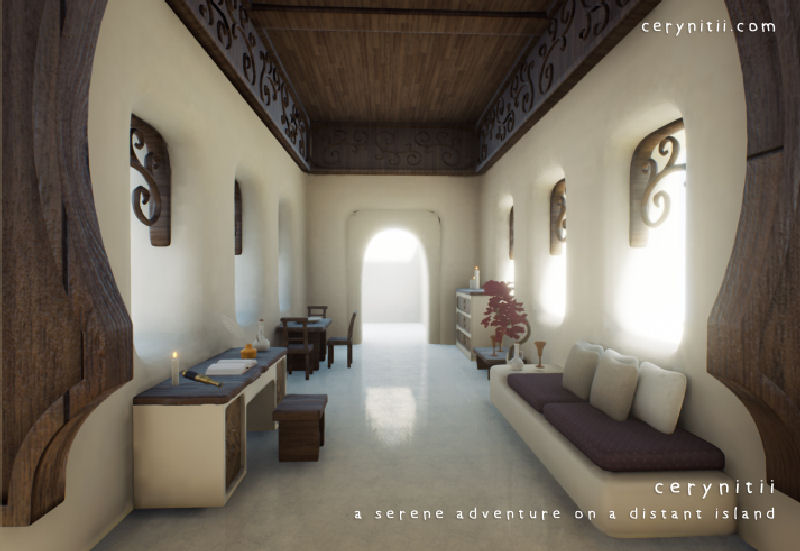 The game is still in early stages of development, but I'm more than happy to wait. It's being crafted on Unreal 4 for Windows and will have a point-and-click interface.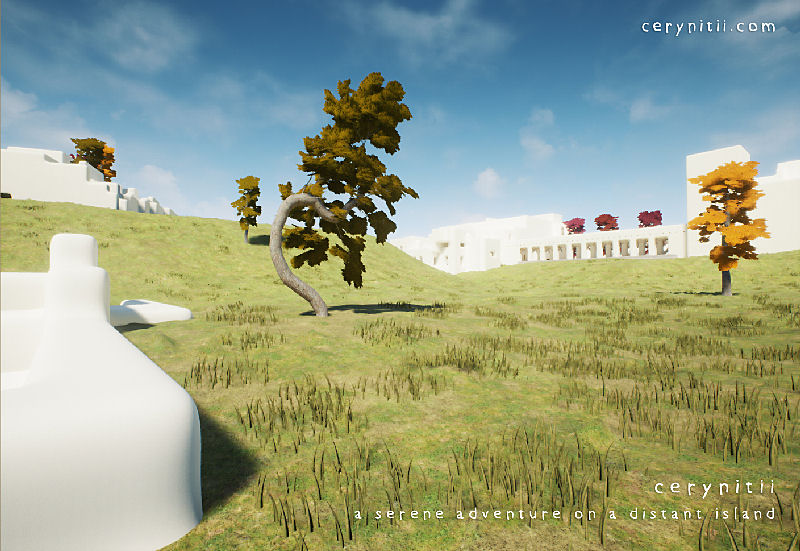 In Cerynitii, you'll travel to an island where there are puzzles to be solved and a story to unravel. With art inspired by Satorini Island architecture and houses of Morocco and Damascus, you'll find colors and materials that match the mood of the game.
Developer The Serene Adventurer will be releasing Cerynitii in 2020. Meawhile, you can check out the website where you can subscribe and share. Stay tuned for more info!