Silent Night: a Standalone Experience In the Crown Franchise
Nigel Danvers and Jonathan Boakes are back for a ghost-hunting "Christmas special"
It's Christmas Eve. Nigel Danvers is trapped in a time-loop in the isolated Northfield church in rural Anglia. Decimated by a plague of biblical proportions, the people of Carrion Woods were abandoned by the church and left to die.
A fierce storm has disturbed angry ghosts from the time of the Black Death to the near future. They, too, are stuck in a time-loop, forced to live out Christmas Eve over and over.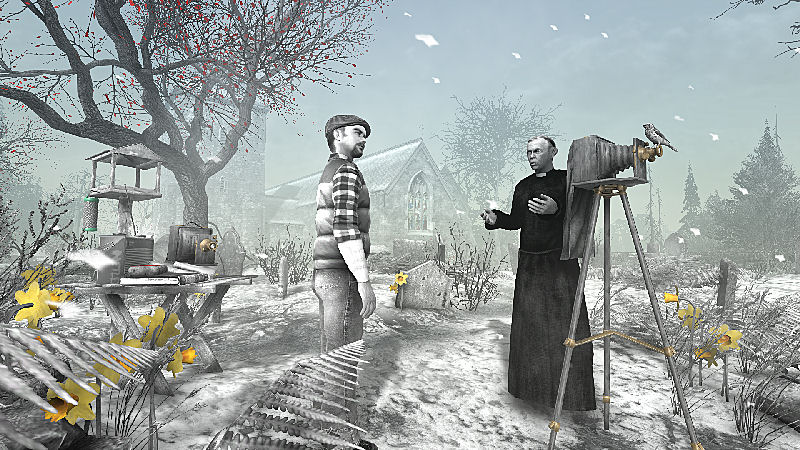 Armed with his kitbag of ghost-hunting gadgets, Nigel will uncover secrets that have been buried for 700 years. During his investigation, the spirits' anger and quest for vengeance give way to pleading.
But Nigel can exorcise one spirit only, condemning the others to eternal damnation. Aye, there's the rub. What would you do?
Silent Night is the first of the Crown franchise to be done in full 3D. For gamers who aren't comfortable with this kind of navigation, the game offers a point-and-click option.
Look for Silent Night this December on Windows.