Unforeseen Incidents are Foreseen on May 24th
Grab your tool bag and save the world in Backwoods Entertainment's upcoming mystery adventure
Category: Upcoming Release
Written by: Cindy Kyser on April 19, 2018
Genre: Point-and-Click Humorous Mystery Adventure
Release date: May 24,
2018
Developer: Backwoods Entertainment/Application Systems Heidelberg, with an assist from Alasdair Beckett-King (Nelly Cootalot)
Publisher: Application Systems Heidelberg

Backwoods Entertainment is a small indie game development team based in Germany. It is a team of three guys (Marcus, Matthias and Tristan) with a passion for story-based video games and the talent to turn that passion into reality. They've joined forces with Application Systems Heidelberg and will release their first major project on May 24th.
Unforeseen Incidents is a classic 2D point-and-click adventure that combines hand-painted artwork with an original soundtrack and professional voiceovers. Add in a cast of characters, a dark conspiracy, and a hero who is a "regular guy" and you have the makings of a game that I am looking forward to playing. The story opens when handyman Harper Pendrell stumbles upon a dying woman. This leads him to a deeper mystery involving a deadly disease and a conspiracy with global consequences. Armed only with his trusty "multi-tool," Harper sets off on a dangerous journey to save humanity.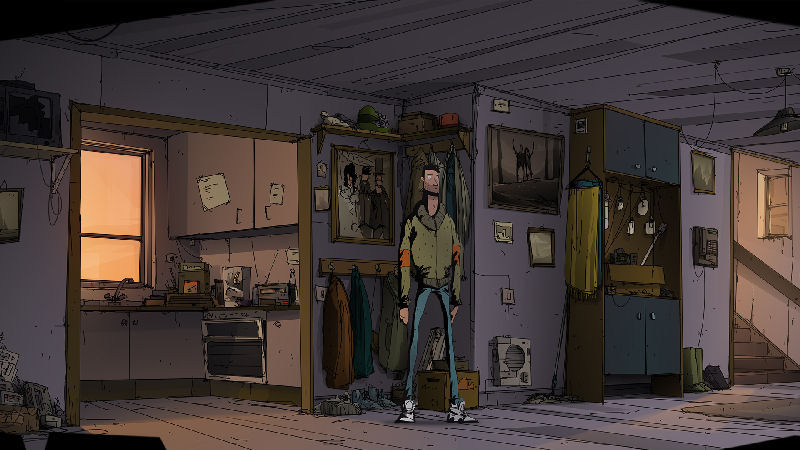 The question remains… Can he stay healthy long enough to triumph over evil? Or, will he be another casualty of the epidemic? We'll have to wait until May 24th to find out!
Unforeseen Incidents is currently available to add to your Steam wish list. You can also pre-order (at a discount) by visiting the Backwoods Entertainment web site.